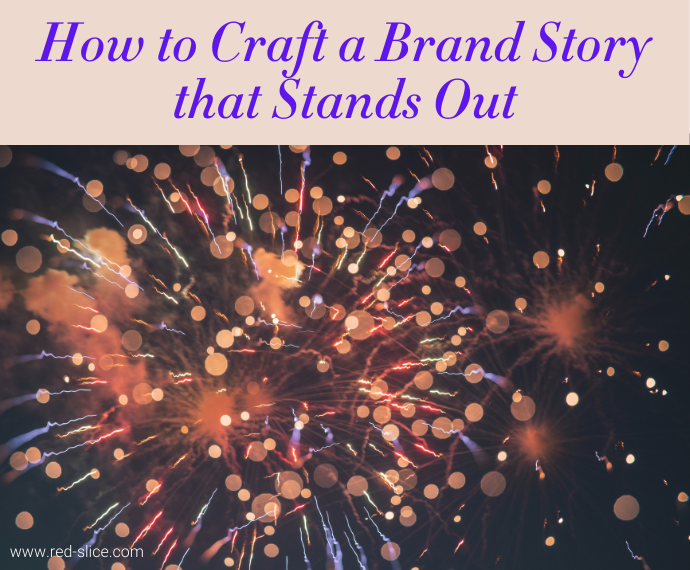 Do you have a brand story that stands out and attracts the right clients? A brand story that just nails it for your business?
Here's the test. When you talk about what you do, do people immediately go, "I need THAT!"?
If not, I'd love for you to enjoy this free masterclass video to discover the elements of a compelling brand story – and see what your own story might be missing.
I have met so many amazing entrepreneurs over the years with big dreams and great ideas. They have so much value to deliver with their coaching, consulting, services or products.
But they just can't seem to attract more clients. It's heartbreaking to me. Especially since it's not a quality problem. It's more often a storytelling problem.
Sometimes a story doesn't nail it because
The message is too product focused and doesn't connect emotionally. People can't understand how what you do maps to their own goals and aspirations. They can't "see themselves" in what you offer.
Or, the message isn't clear
When we're too close to all the information, when we know all the ins and outs, we tend to throw too much at people – and we leave them overwhelmed and confused. They'll seek out a competitor they more clearly understand.
Or, "My business has evolved"
Things change. Did the last year not teach us anything? What was true about what you do may not be true today. You may have shifted offerings or products or markets. And your old story will of course not be attracting that new audience.
Nailing your breakthrough brand story is the cornerstone to more demand for your business. (Tweet This!)
Want to learn some A-ha's about how to have a brand story breakthrough and engage the right people?
I created a fun little 12 minute masterclass just for you. It's free. Get ready to take some notes!.
Spoiler alert: The key to a great story that engages and inspires people to action is empathy.
Empathy is the understanding of another's experience or situation. So the key to attracting customers is empathy at the heart of your brand story
When you show empathy for a customer's situation

They believe in you
They feel like you understand them
They subscribe to your list
They become a part of your community
They HIRE you! They BUY from you. YOU don't chase them, they chase you
THAT is the magic of empathy. And that's what makes a brand story a BRAND story.
Check out my free video Masterclass right now
After you view it, you can also learn about my newest course, Brand Story Breakthrough to see if it's right for you. But no matter what, you'll get a lot out of the free masterclass!
And did you know? Red Slice has been recognized as one of the best branding companies in California on DesignRush.