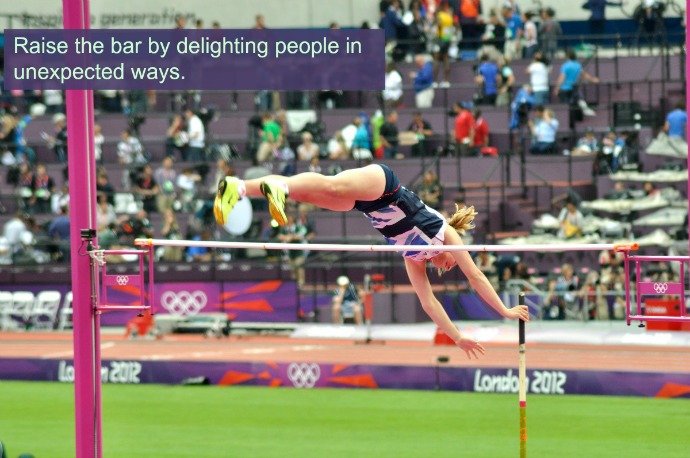 It's not about competing. It's about ensuring there is no substitute for doing what you do.
Instead of "That's not our policy" try "Here are some options for you."
Instead of "We can't help you" try "Here's a few referrals for you so you can make things happen. I'm happy to make an introduction"
Instead of "These are all the reasons you didn't get what you wanted" try "I am so sorry you are disappointed and I should have done better. How can I make it right?"
Instead of "I don't accept comments on my blog because I only care about pushing out my ideas not how you feel about them" how about "Got feedback? Ping me on Twitter. Or Facebook or…"
Instead of "Here's why your negative feedback is wrong or our actions are justified" how about "Wow! Thank you for taking the time to show us how we can do better. There must be others who feel like you do who've never said anything."
If you want to create something irresistible, start with listening to what people really desire.
Raise the bar by delighting people in unexpected ways. (Tweet this!)
That's how you raise the bar. That's how you stand out. That's how you create something you can be proud of.
What is one example of how you've raised the bar for your customers or clients? Please share in the Comments below!
Photo Credit: Will Clayton via Flickr