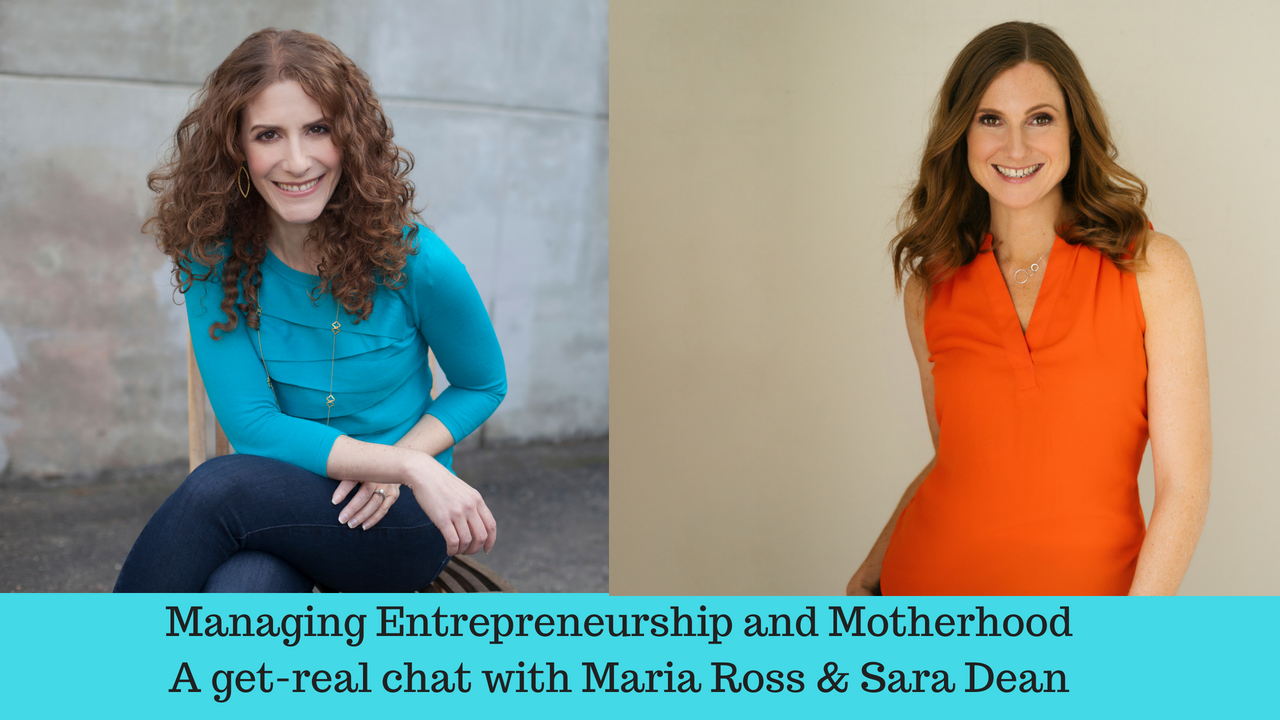 How do you juggle the dueling demands of parenthood and running your own business or career? Are you managing it with aplomb or do you feel like a crazy person most of the time?
I admit to the latter.
See, I had this image of running my own business and doting on my sweet babe with grace and ease. Reality quickly set in and I have never, ever felt that kind of pressure before. An imaginary timer would start counting down from the moment I woke up to the minute I went to bed…and there was never enough time to do anything well.
I remember being a guest on a globally-recognized podcast while my newborn yelled in the background with the sitter I had to hire just for the call…and conducting another phone interview by headset while breastfeeding. Not to mention scrambling to finish client work in stolen moments of time because my son arrived earlier than expected.
The good news is that my little man has taught me more about prioritization, negotiation and setting boundaries than any self-help guru or leadership class ever could. 
Which is why I was thrilled to talk and laugh with shameless mom Sara Dean: Author, speaker, podcaster, and host of the top-ranked The Shameless Mom Academy podcast.
She coaches women on how to reclaim their identities and live bigger, bolder and braver #everydamnday.
We covered it all in the video interview below: Unrealistic expectations, owning your space, modern motherhood, the myth of balance, why men have less flexibility than women, prioritization, goal setting and how we ALL can support working moms (and dads) everywhere.
We also talked about how mothers make the best employees and how leaders who are moms get so good at negotiation, they could create world peace in days!
Sara's golden nugget of wisdom:
Give yourself space and grace to figure out what you want BUT take radical responsibility to take one action every day to get you closer to your goals. (Tweet This!)
If you struggle to juggle your business, family and personal life–or simply want to be more productive and efficient–please click below to enjoy this video:
Highlights include:
How the "magical motherhood" picture was a myth and how Sara turned things around to reclaim her work and life (5:45): "I got really clear on how I was going to divide my time."
What modern motherhood looks like, why even men don't have as much flexibility – and why moms make the best employees and leaders (10:30): "What I love about modern motherhood is that it looks like whatever the heck you want it to look like!" and "Our next President should be a mom with six kids!"
Why balance is not real and how to think about "seasons" instead. And why the hustle and grind philosophy doesn't work for everyone (16:52)
Sara's foolproof tips and tools for planning and goal-setting (20:55): "What are the three things that will lead to revenue today?"
What each of us–and society­–can do to support entrepreneurial (and working) moms and dads (24:21): "What would systemically go a long way to support women and men in growing their success is to really check ourselves on our own judgment. Be supportive."
How we can support each other (27:19): "The more we can be supportive for each other, the more we can own our space, own our decisions and own what we're doing."
How to look at others' successes without falling into a jealousy trap or downward spiral. And how to own what you are doing (30:12): "I want to model what I think women should be doing. If you have a major accomplishment, let people know! I'm not going to apologize for success building."
Why your personal story is everything if you want more publicity and growth (34:16): "Connect your story to where you are now and the gifts you're giving to the world."
How to take radical responsibility for all your "Yes's" and "No's" – and how to get good at saying no in a graceful way. HINT: Stop talking so much! (47:290: "Give yourself space and grace to figure out what you want to do. But also, that doesn't mean you have the excuse of space and grace to not do anything, or not take action for a really long time. With the space and grace, have the radical responsibility of taking action. Do one thing every day that gets you closer to a goal." 
What did you think of this video? How do you currently manage motherhood and your business, work or career? Drop me a line over on over on Twitter or the Facebook page and let me know!
ABOUT SARA: 
Sara Dean is the creator and host of the Shameless Mom Academy Podcast, which has been featured in 5 categories of iTunes New & Noteworthy for almost 2 years now, and is rapidly approaching one million downloads.  Sara's biggest passion is helping women own their space.  After enduring her own identity crises following the birth of her son, Sara took her background in psychology/health/ wellness and rebuilt her identity, one step at a time.  Sara motivates and inspires women to stop shrinking and start growing.  She is on a mission to inspire women and moms, in particular, to live bigger, bolder, braver #everydamnday.