The Juicy Guides for Entrepreneurs
Got big plans for your business, project or art? Then you'll love The Juicy Guides!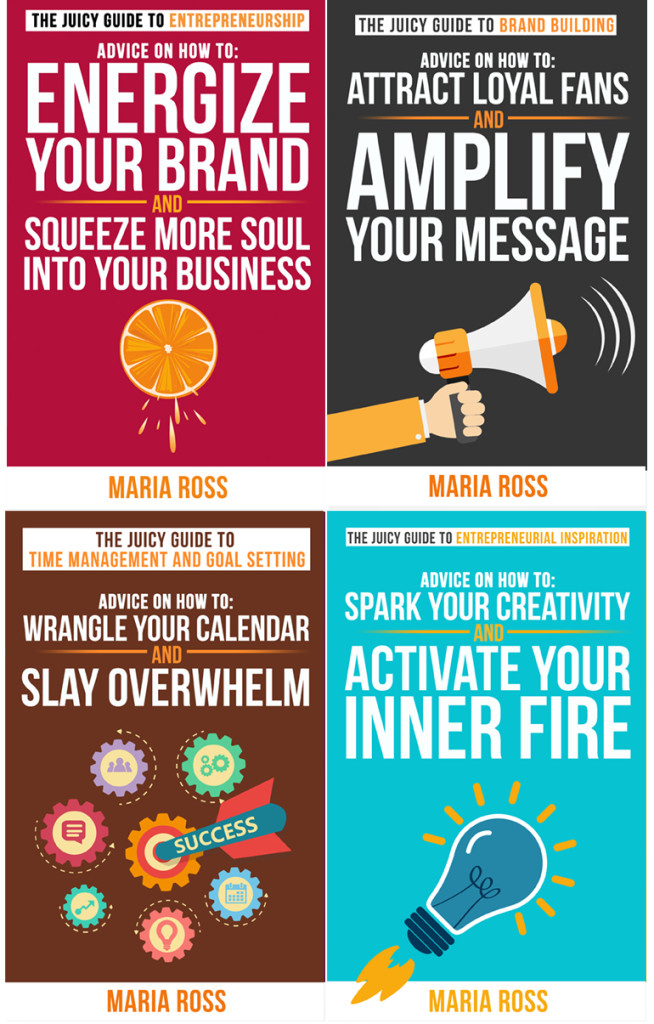 Congratulations! You've decided to work for yourself. And it's pretty awesome. No boss breathing down your neck, silly rules or inefficient policies. Bye-bye boring watercooler chat! So long, crappy drip coffee!
Not only are you doing what you love, but you get to work wherever you want, whenever you want. You can take mid-day yoga classes and indulge in long lunches with friends. You're floating on a cloud of endorphins, puppies and rainbows! And then, like the morning after too many glasses of Cabernet, it hits you: You have no flipping idea how to make this work.
Guess what? Being a "solopreneur" isn't easy. If it were, everyone would do it. But you're not everyone. You're smart, driven and have an amazing idea. You're going to drive this damn wagon, just as soon as you figure out where somebody hid the keys.
The Juicy Guides are delicious bite-sized digital guides for busy people seeking a successful entrepreneurial lifestyle. Whether you are launching a business, seeking to grow one to the next level, starting a non-profit, marketing your art or marinating on your next big idea, these guides are chock full of wit and wisdom you can use on your journey.
Designed as short bursts of wisdom that can be read in one sitting (because, really…who has the time?!) these guides cover everything from practical brand building tips to effective time management strategies to motivational mojo. The Juicy Guides are just the shot in the arm you need to move forward with your business, brand or big idea right now.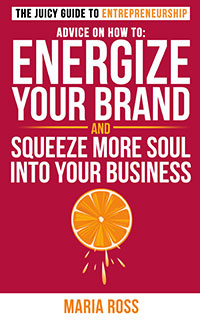 The Juicy Guide to Entrepreneurship: Advice on How to Energize your Brand and Squeeze More Soul into your Business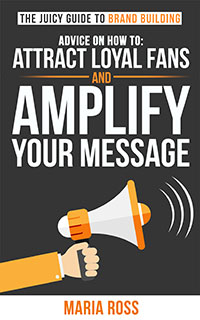 The Juicy Guide to Brand Building: Advice on How to Attract Loyal Fans and Amplify Your Message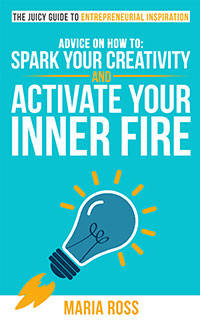 The Juicy Guide to Entrepreneurial Inspiration: Advice on How to Spark Your Creativity and Activate Your Inner Fire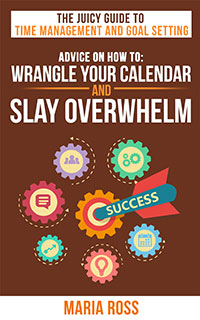 The Juicy Guide to Time Management and Goal Setting: Advice on How to Wrangle Your Calendar and Slay Overwhelm
Or get all 4 eBooks in a special boxed set for just $5.95
Whether you call yourself an entrepreneur, business owner, community rabble rouser, freelancer or "creative independent," these Juicy Guides will inspire, delight and guide your work.
When you purchase any of The Juicy Guides, you get access to free book extras such as worksheets, resources and more!