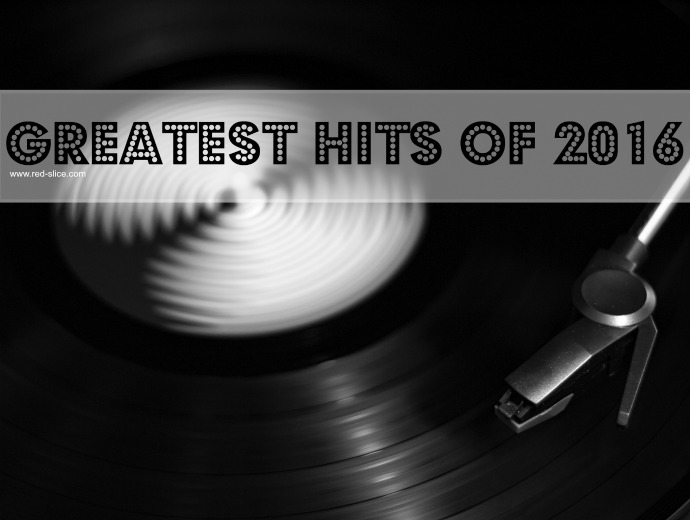 Another year behind us. Another year ahead. It's a crazy time for our world and for some of us personally.
How did things shake out for you? Did you meet your goals and then some? Or did a few things get sidetracked by this thing called "Life?"
This year's been a busy one here at Red Slice! I launched an epic year-long coaching program, MOMENTUM, in September and am thrilled to coach this amazing cohort of creative entrepreneurs on how to master their marketing, build their brand and stay focused. Want to be the first to know about next year's class? Get the details and join the Wait List for special pricing when it opens.
The Juicy Guides for Entrepreneurs sweet little boxed set of all four for just $5.95 made its debut. Bite-sized nuggets of sage advice on branding, inspiration, and time management. Makes a fabulous holiday gift for the client, colleague or entrepreneurial nephew in your life. #justsayin!
And, oh the content! We held a free telejam to Price Right and Conquer Cash Flow with the amazing finance coach, Debbie Whitlock. I ran not one, but TWO free MOMENTUM 5-Day Challenges that people adored.  And of course, blogs, blogs, blogs.
And with that in mind, here is a collection of my best advice and musings from 2016. Enjoy!
When you think no one is listening or you have no influence, read this. (Um, they are and you do!)
Gut feel matters in business. Here's why.
A simple way to attract better quality clients and customers.
Want to welcome your new email subscribers? Four great ideas.
Want to have more fun with your marketing? Read this.
My tribute to Prince's passing and why you have to stay bold.
Want your customers to eat up what you offer? Listen to them.
And a tribute to my Mama, who passed away early this year: Live with no regrets.
Have a very happy holiday season. Peace, love and joy to you in 2017!
Oh, and if you haven't done so, PRETTY PLEASE complete my Community Questionnaire ASAP, so you can get more good stuff in 2017!
Image via Flickr