You've got big plans, an urgent timeline, and aggressive goals for your organization.

Refocusing your brand and message to evolve with these goals is key...but a 6-month branding process might just halt your company's momentum…and put you in catchup mode with your competitors when you're finally done.

You don't want that.

Yet if you don't refocus your brand first and clarify your message, you'll get mediocre results when it comes to filling pipelines and increasing customer attraction, even if it happens fast. You'll always know you're getting a fraction of what's possible because you took a shortcut.

You don't want that, either. And I don't want that for you.

Which is why I have a solution for fast-growth businesses like yours—one that accomplishes your branding goals in 6 weeks or less.

Keep reading to find out why my methodology is different, and two engagement options to help you reach your goals faster:
Would you rather talk it out? Click here to schedule a free consult call now.

---
2 Ways I Help Fast-Growth Companies Accelerate Lead Generation and Customer Acquisition Through Branding
When you work with me on a brand refocus, there are 2 options to get swift, clean, and efficient branding results so you can focus on growing your business.

Option 1: Workshop Only
Brand Strategy Workshops help executive teams, marketing teams or cross-functional teams get on the same page to strengthen and refocus the brand story so everyone works together to achieve the same goals.

Your team is keeping the train on the tracks and generating revenue. But what would an exponential boost to that look like for your business? When everyone is on the same page, following the same playbook, you can maximize impact to make market-shifting leaps that create more awareness and customer engagement.

This one-time experience is ideally suited for executive or marketing teams wanting a fresh perspective and a process to jump-start their DIY efforts. Perfect for a strategic planning offsite.
---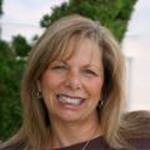 Maria facilitated a 3-hour beginner branding session for our yearly strategic planning meeting. We had over 30 diverse people with various perspectives and Maria was able to educate, captivate and delight them all. Her clear explanations, strong presentation style and interactive exercises had even our top executives rolling up their sleeves and gaining new insights into our customers' needs. We are now well-armed to craft a strong brand strategy and reach our business goals. Our CEO will not sit through any meeting he doesn't find value in – and he was engaged and attentive until the very end!
— Carole Roquemore, Director of Marketing, Rockview Farms
---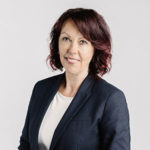 As an IT team, we realized we needed to create a clear internal brand story and value proposition for the strategic work our team delivers. Maria confidently brought our diverse team together to ask the right questions and align our thinking. We really enjoyed how efficiently and effectively she facilitated the process and helped us shape our story. We've already seen the positive impact this more strongly defined voice has had on our recruiting efforts and organizational visibility.
— Sylvie Veilleux, CIO, Dropbox
---
Option 2: Full Brand Strategy and Story (including Workshop)
My signature SLICE Engagement is a 6-week tip-to-toe branding + value-defining immersion, designed to help you and your cross-functional leaders answer two crucial questions: what do you offer that no one else can? And who needs what you've got to offer — like none other?

Your company doesn't have time for a 6-month branding process, yet you need everything from a brand audit to high-level market research to ideal customer personas to compelling copy to strategic direction. You want a combo branding and marketing workshop + some team coaching and story shaping with a bonus helping of compelling pitch language to hit the ground running.

In this engagement, we slice straight to the salient points of your brand strategy to define, articulate and share a story that attracts and engages your ideal audience and helps you stand out in the market.

This option is best for companies who want a guided branding experience on a fast timeline. It's also perfect whether you are trying to build/revamp a company brand – or a product/offering-level brand story.
---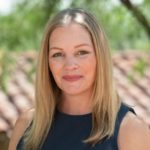 We needed to update and evolve our brand story and differentiators, and hired Red Slice to partner with us on this work. Maria "gets it" – her background in tech marketing, her proven methodology, and her high degree of empathy and ability to work with non-marketing stakeholders made our project a success. Maria and her team delivered a high-quality, scalable, and exciting brand platform that will help take our business to the next level.
— Gina Hortatsos, CMO, LogicGate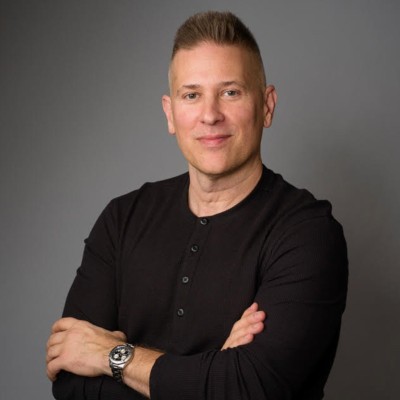 Maria is simply the best Brand and Messaging strategist I've ever worked with. She and her Red Slice team are a literal strike force to come in, move fast, and create a solid story foundation. At Spire, Maria adapted to our fast pace, working with a cross-functional group of sales, marketing, demand generation, and executive leaders to help quickly establish GTM story, messaging and pillars. I cannot more highly recommend Maria's proprietary formula for helping multiple stakeholders get on the same page, with a unified, consistent message and story. She set me and my team up to succeed, to win, and laid the foundation we needed to head to market with a plan to reach customers, talk to investors, press and analysts. Plus, Maria is simply a joy to work with. Our team loved working with her. Her mark will be felt for years to come as Spire goes to market with the best story in the business. Hire Maria. If you don't, you will be behind the curve.
— Andy Jordan, Head of Brand Creative and Communication, Spire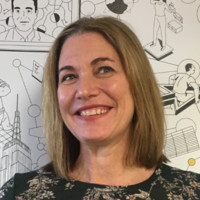 Maria managed our global brand project brilliantly against a tight timeline by tailoring her workshop process for our team/situation. She listened well and shaped the project to obtain a maximum amount of quality input from across our team of international exec stakeholders and customers, synthesize the findings, and moderate the key topics up for Debate during a 1-day in person workshop. The brandscape output has served as the base of our refreshed brand strategy and a full brand guidelines book.
— Aimee Stone Munsell, Chief Marketing Officer, ContentSquare

We had a critical need to build a strong message around a new cloud service targeting Neo4j's global developer community. Maria's process allowed us to get input from a wide range of stakeholders in a really efficient way, and Maria was able to synthesize it into key messages and content elements which we leaned on heavily in our launch. Her personality and expertise make her a great facilitator and she was able to get the best inputs from our team, spotlight and work through areas of misalignment, etc.
— Lance Walter, Chief Marketing Office, Neo4j
---
Have questions about which option is best for your business? Or want to discuss a custom option? Then let's talk.

I'll give you all the info you need to discuss with other stakeholders and make an informed decision.

---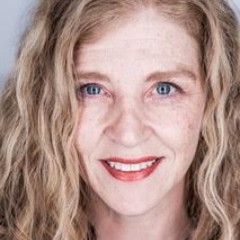 Maria was passionate and curious about the work we do, and became truly an ally through working with us. Maria was patient and paid close attention to details as we explored complex branding and marketing challenges. After the workshop, Maria integrated all the feedback and took the time to produce a final report with long term strategic recommendations and also materials which are ready to use immediately. At the end of the project overall, our team felt accomplished and clear with where we are headed next, thanks to Maria's expert help. We are very grateful to have worked with Maria and also know that we can turn to her for help in the future.
— Jane Finette, President and Founder, The Coaching Fellowship