Align your team around mission, message and market position.

Your executive team may be ambitious but are they all moving in the same direction? Is the company going through a shift in strategy, target market or position and there are lots of opinions to wrangle and consider?

Your marketing team may be feeling like the brand is stagnating. Internal excitement and creativity has waned or the team is fearful of losing the company's cultural DNA as they scale and grow.

You can take the messaging ball and run with it but you just need a proven process and external expert to guide you down the right path of what to consider, where to clarify and how to bring everyone to consensus without compromise.

Think of me as your Brand Sherpa!

---
HOW IT WORKS:

This facilitated standalone workshop helps fast-growth companies quickly define and articulate their brand message so they can capture more leads and accelerate customer acquisition—without a cumbersome 6-month branding process.
This is the ideal option for companies which want to do the branding and messaging work themselves but need a fresh perspective, proven process and expert guidance to kick-start the process into motion and ask the right questions.
Key word: Alignment

---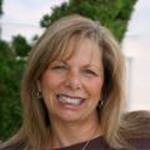 Maria facilitated a 3-hour beginner branding session for our yearly strategic planning meeting. We had over 30 diverse people with various perspectives and Maria was able to educate, captivate and delight them all. Her clear explanations, strong presentation style and interactive exercises had even our top executives rolling up their sleeves and gaining new insights into our customers' needs. We are now well-armed to craft a strong brand strategy and reach our business goals. Our CEO will not sit through any meeting he doesn't find value in – and he was engaged and attentive until the very end!
— Carole Roquemore, Director of Marketing, Rockview Farms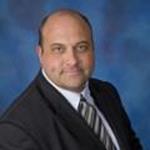 Maria helped us get to our core strategic conversations in a very effective Brand Workshop that kicked off our relationship. This was a key first step in a very successful rebranding of our leading solutions. With her assistance, this new brand voice and look has helped us change the way we talk – internally and externally – and will help us achieve our ambitious corporate vision and goals.
— Jade Bourelle, CEO, Talemetry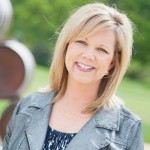 We brought Maria in to our team offsite to inspire us to think about our brand in a fresh new way. We want to keep the brand personality that makes us special as we scale and grow – no small task. Her insights, exercises and engaging style got everyone fired up about how we can better live out our brand and values in every area of the organization. Maria is a great facilitator and she deftly got our diverse group talking and contributing. Her session motivated us so much, we're bringing her back to help us define, articulate and share the brand internally so everyone understands what role they play and we don't lose that "tribal knowledge." I'd highly recommend any start-up or fast-growth company engage with Maria to ensure they retain their "DNA" as they grow.
— Sherry Lowe, CMO, Expanse, formerly VP Corporate Marketing, Splunk
---
Think this might be right for you? Contact me with your goals and questions.