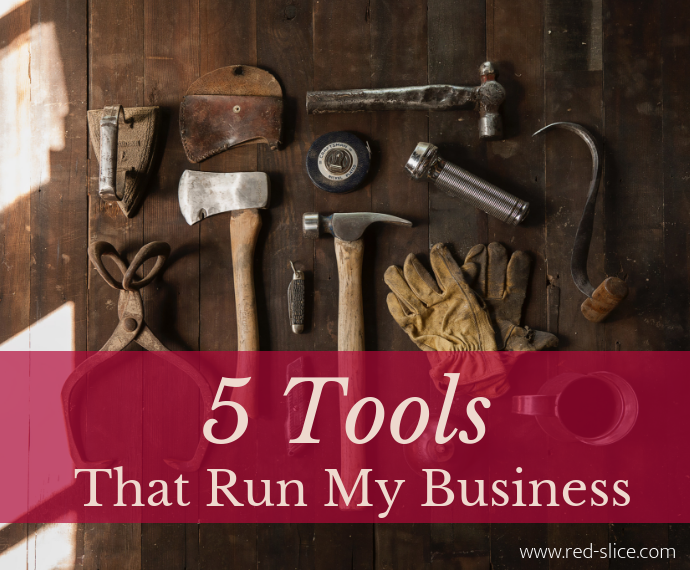 While I might be a branding expert with years of experience in consulting and marketing, when I started out in 2008, I was not an expert at running a business. I cobbled together my operations and processes over the years.
Since then, I've learned a lot about running a business and working for myself. And that includes slowly finding many of the tools I use to run my business on a daily basis.
If you're wondering what tools, software or apps might help your business run just a bit more smoothly, let me share my 5y favorite go-to's with you. Full disclosure: A few of the links below are affiliate links, so if you decide to buy, we both win. You can trust me: I personally use everything on this list, almost on a daily basis!
Landing Pages:
LeadPages has changed my life. Yes, I used to build pages off my website and add a clunky little button and have to manage and maintain it, etc. I finally broke down a few years ago and quite simply, I can't imagine being it. Landing pages are a breeze. Especially since the best performing landing pages are simple and uncluttered. You can add your branding and make them your own. A must if you want to build your email list and quickly and easily get new subscribers with different campaigns. I also use their Campaigns functionality, which operates as a shopping cart and integrates with Stripe (see Payment Processors below)
Email Marketing:
You'd better not be sending marketing emails from your personal email list and BCC'ing everyone – you'll end up on a spam blacklist! Get thee to an email marketing platform immediately. While MailChimp is free for simple uses for under 2000 subs, I pay for Aweber now and have for several years. I need more list flexibility than MailChimp provides. Their service is the best. I can ask them anything and immediately get help. Truthfully, I've had some issues with more complex tasks and being able to route different funnels to the same list, but they are adding functionality all the time.
Social Media Posting:
I use Buffer to schedule my social media posts in advance. I'd like to say I was uber efficient and plan way ahead with a fully stocked queue at all time, but alas. I'm working on it. But when I do think ahead, I can easily schedule posts for Twitter, LinkedIn and Pinterest. They also offer Instagram. I don't recommend using them for Facebook, as the Facebook algorithm dings you when you schedule with 3rd party apps (use Facebook's native schedule for that). But Buffer is great if you plan in advance, want to set up promoting a colleague's campaign, or even for when you are on vacation. I like to spend about 10-15 minutes stocking up my queue each week. But remember to still get on social media live every now and then to interact. It's SOCIAL, people. Don't just phone it in all the time!
Social Media Drip Campaigns:
I think I discovered Missing Lettr from another person's blog post about productivity tools! Missing Lettr hooks up to your blog and when you publish a new post, it automatically sets up a year-long drip campaign. You can approve and edit all of the campaign posts, but once you do, BAM! You re-promote your content for an entire year without thinking about it. And it let's you do some cool things, like create speech bubble images, which I kind of love. A huge promotional time-saver.
Payment Processing:
I use a few tools for this. PayPal is my standard for both taking and sending payments. It's what I started out with. And you can set up subscription payments with them as well. But…I've started using Stripe for digital products because there is better integration for some marketing funnels I put together. Since I'm less familiar with it, I haven't quite figured it out as easily as PayPal…but my VA knows, so that's all that matters!  And when I sell books onsite at an event, I use Square on my iPad or phone.
Email marketing? Landing pages? Social Media sharing? Check out @redslice's 5 go-to tech tools that run her consulting and online business! 
(TWEET THIS!)
Photo Credit: Todd Quackenbush on Unsplash